Dixie & Daisy Ziebell Twiggy Campbell
Head of Puplick Relations + Barketing Manager + Petwork Technician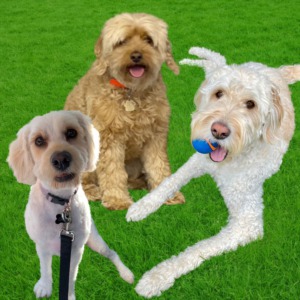 Head of Puplick Relations: Dixie is super-warm in nature towards all her colleagues which means shes literally everyone's friend. This works out pretty well for her as she is never short on someone to give a good  belly rub. 
Barketing Manager Daisy: Need to let it all out? Daisy is revered around her office for being a great listener and is even nicknamed "The Therapist". She's not shy about throwing in her opinion, either.
Petwork Technician: Twiggy is a total people-pleaser. Her infectious excitement and never-ending need for cuddles means she's a complete bundle of joy and fun around her workplace.