What is Canada's Mortgage Stress Test
Posted by Kim Ziebell, Realtor® on Wednesday, June 1, 2022 at 8:53 AM
By Kim Ziebell, Realtor® / June 1, 2022
Comment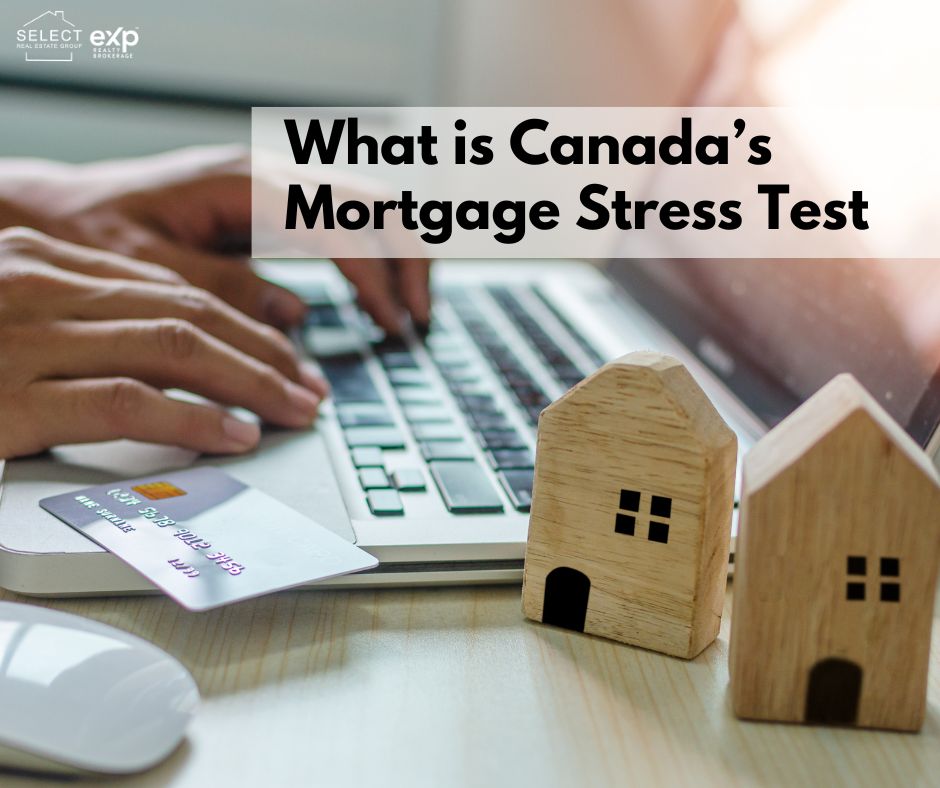 Similar to putting salt in the driveway before a snowy night or drinking a lot of electrolytes before a big game, a stress test is a great way to prepare for anything. Buying a house and settling on a mortgage is one of the biggest decisions of your life, and it isn't one that you should make lightly. Whether you are searching for homes for sale in Toronto or condos in Vancouver, the smartest way to enter into your mortgage with open eyes is to consider all the circumstances that could happen over the life of your mortgage. That's why we have stress tests.
What is a Stress Test in the First Place?
A stress test, in any financial decision, involves modeling one or several bad scenarios before you make a large investment. This can look like anticipating an economic crash, a market change, or a life-altering situation and seeing how your investment holds up during that scenario.
This may sound like a bleak process, but it's important to do this "rainy day" check to prepare for large purchases. Whether it's getting a pet, adopting a child, or buying a house, a stress test is crucial to ensure that everything goes smoothly and to be prepared if it doesn't.
What is the Canadian Mortgage Stress Test?
Having a mortgage is a long-term commitment, so it's wise to look at long-term possibilities. All Canadian home buyers with a high-ratio mortgage (less than 20% down), are required to conduct a mortgage stress test with their bank. This ensures that a homebuyer will be able to pay back the mortgage even if their rate increases over time.
When banks conduct a mortgage stress test, they check The Bank of Canada's qualifying rate and determine if you have the ability to make payments based on the average 5-year fixed rate. They look at your current income, existing debt, and history of paying back loans or debt. As of June 2021, all banks are required to test your mortgage payments against the 5.25% national qualifying rate and your agreed-upon contractual rate plus 2%.
In other words, a stress test is test against your ability to pay back the loan at a higher rate. In this model, if you can pay the loan at a higher rate, then you're in a good position to be able to pay the mortgage long term.
An Example of a Mortgage Stress Test
You're in the process of buying a house and want to apply for a $500,000 mortgage loan with a 5-year fixed rate of 2.5%. When you get a mortgage stress test, the bank or other financial institution will test your affordability on the following:
4.5% (2.5% + 2%)
5.25% (Canada's Qualifying Rate)
Once they test these numbers and see that your finances are capable of withstanding these rates, you're golden and are ready to buy a home!
How to Complete Your Own Mortgage Stress Test?
The mortgage stress test is required for anyone receiving a mortgage loan in the country of Canada, but what if you want to look ahead and do the test yourself? The Financial Consumer Agency of Canada makes it easy with their mortgage qualifier tool. You'll input financial information about the home you're applying for, your income, debt, and other expenses and determine if you will qualify for a mortgage loan. Here is the information you'll need to have on hand:
Property value
Down payment percentage
Annual interest rate
Amortization period
Payment Frequency
Payment Term
Your gross income
Heating cost
Property taxes
Credit card payments
Car payments
Other debt payments
It's important to note that these online calculators don't replace an official mortgage qualification assessment; they are simply a way for you to get an estimate on how much home you can afford and the likelihood of your mortgage getting approved later. If you are unsure of how your finances will measure up, these mortgage calculators can let you know if you need to spend more time saving and/or decreasing your debt-to-income ratio, so your chances of getting approved during the actual mortgage stress test will be higher.
A Mortgage Stress Test Timeline
We've mentioned that the mortgage stress test hasn't always been required by the country of Canada, but what's changed? Here is a relative timeline of the ways that the mortgage stress test has evolved:
2018
Mortgage stress test becomes mandatory for Canadian borrowers applying for uninsured mortgages (more than a 20% down payment) from federally regulated lenders.
April 2020
How the Bank of Canada calculated the mortgage stress test changed for both insured and uninsured mortgage borrowers. The qualifying rate went from the median 5-year fixed rate to a rate that is 2% higher than the borrower's contractual mortgage rate.
August 2020
The COVID-19 crisis causes mortgage rates to drop to encourage lending to kick-start the economy, making the Bank of Canada's qualifying rate 4.79%.
June 2021
All insured and uninsured mortgages are now required to be tested against a qualifying rate of 5.25% rather than the previous 5%.
Canada's Mortgage Stress Test
We hope this article has given you a little insight into the mortgage stress test and what is required to get a mortgage loan. While the industry is ever-changing, it's crucial to stay updated on the latest rules and requirements for loans as you are venturing into your home-buying journey. If you're planning on buying a new home any time soon, this mortgage stress test will put you in the best position to afford the home of your dreams!